Student Video Art Exhibition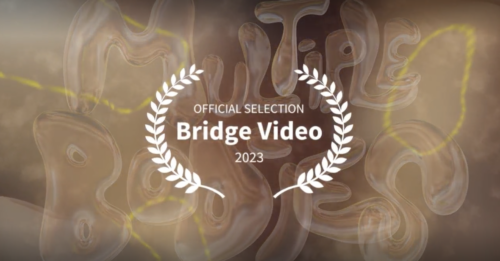 Eleven undergraduate and graduate students from Indiana University's digital art are courses have video art works selected for inclusion in the inaugural BRIDGE Film & Video Festival. Their works will be screened within a collaborative showcase developed through a new partnership with IU's Eskenazi School and BRIDGE.
Multiple Bodies delves into the shifting and overlapping conceptions of the body within contexts of technological and social change. It touches on the fleshy exchanges and entangled relations between digital bodies, more-than-human bodies, and unstable bodies while considering individual and collective influences on body politics. Ranging from experimental self portraiture to sensory explorations, these collaboratively developed video artworks embrace plurality as a feature within our speculative dreaming.
10/28/23 Chicago, IL