Creative Birth Archiving Workshop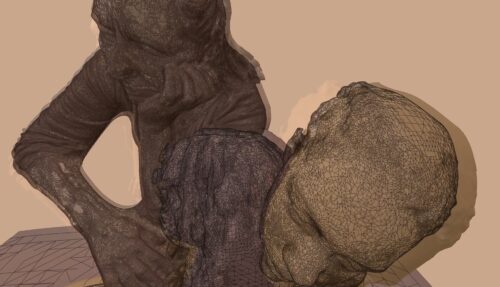 On Friday, May 5th from 10am to 2pm, Megan Young is providing demonstrations and training on using app-based 3D scanning tools for creative archiving at the Monroe County Public Library in Bloomington, Indiana. Those attending are encouraged, but not required, to bring an object of familial significance to be scanned. Those who wish may contribute their scan to the growing repository of digital archives as part of the artist's project, With What We Could Carry, considering the responsibilities we embrace and what we shed as we travel across borders and through time.
This creative skill share is presented as part of the Lineages of Birth exhibition and related events. Lineages of Birth is a university + community collaboration between the Kinsey Institute Library & Special Collections, the former Bloomington Area Birth Services (BABS), and Tandem Community Birth Center. The project was curated by Emily Zarse and sponsored by The Mellon Foundation.
5/5/23 Bloomington, IN