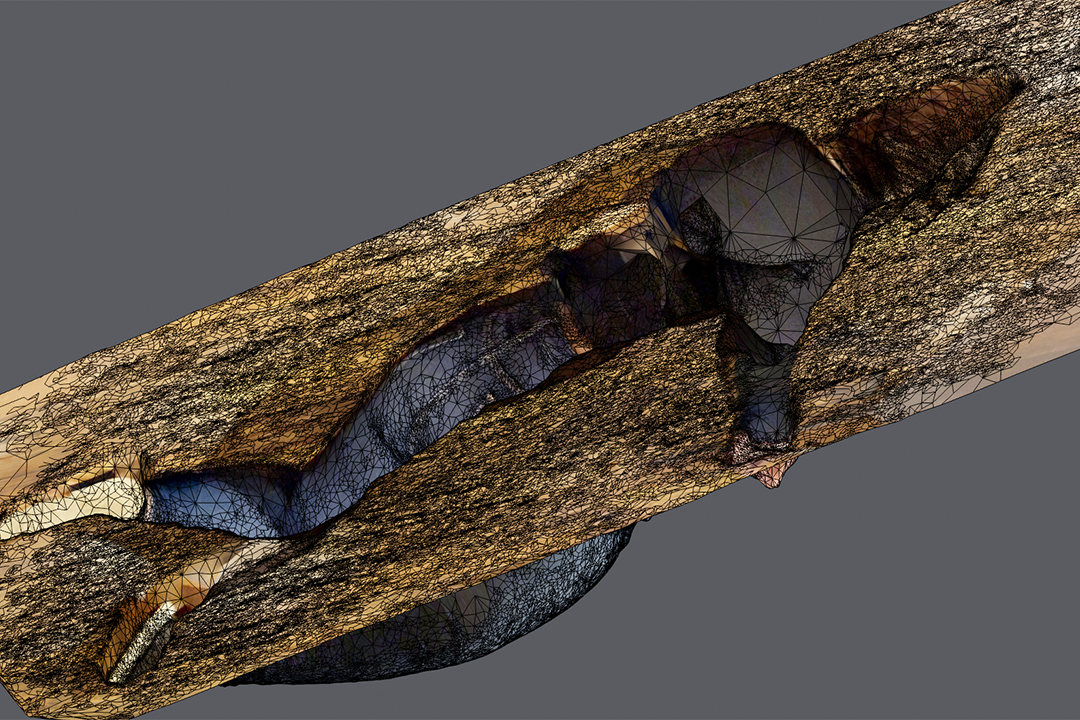 Megan Young is an interdisciplinary artist underscoring all that is human across technological ecosystems. She explores the rules, codes, and presets of our social and cultural spheres while crafting alternative spaces to imagine otherwise. 
Young's socially engaged projects, curation, and embodied installations have earned critical acclaim through features in The New York Times, The Atlantic, Hyperallergic, and on National Public Radio (NPR). Exhibition credits include commissions for the Armenia Art Fair, ISEA (Hong Kong), Open Engagement (Chicago), Art Souterrain (Montreal), SPACES (Cleveland), Chicago Cultural Center, and the Ammerman Center Biennial Symposium on Arts & Technology. Recognition includes a Knight Foundation technology grant, CEC ArtsLink residency, and two OAC Individual Excellence Awards.
Young is on faculty at Indiana University and has previously taught for visual and performing arts departments at Baldwin Wallace University, Cleveland Institute of Art, and Kent State University. She holds an MFA in Interdisciplinary Art + Media from Columbia College Chicago and a BFA in Dance from Ohio University.
Awards
2022: Knight Foundation – Tech Capacity Grant
2021: CEC ArtsLink – Art Prospect Residency
2021: MOCO – SloMoCo Microresidency
2019, 2020, 2021: Ohio Arts Council – Arts Next Grants
2016, 2018: Ohio Arts Council – Individual Artist Excellence Awards
2018: Chicago DanceMakers Forum – Greenhouse Grant + Commission
2016: Cuyahoga Arts & Culture [CPAC – Creative Workforce Fellowship
2016: Citizen University – Joy of Voting Commission
2013, 2015: City of Chicago DCASE – Residency + Commissions
Press
Select Exhibitions
2023: Resilience, Designing Interactive Systems Exhibition at Carnegie Mellon University
2023: Lineages of Birth, Mellon Foundation funded partnership IU Kinsey Institute and local library systems
2023: With What We Could Carry, Humankind Series at Manierre Dawson Gallery
2022: Sign Stealing, Armenia Art Fair: Open Space Platform
2022: Bound, Ann Arbor Film Festival: Off the Screen!
2021: Coming Suddenly, Passing Strangely, SPACES+Columbia College Chicago
2020: A Public Trust, SPACES
2019: Past Due, Zygote Press
2018: And Me in My Place, Art Souterrain
2018: Longest Walk, Ohio University Gallery
2018: Nuclear Winter, Ammerman Center for Arts & Technology
2017: Scores for Distributed Dancing, Columbus College of Art & Design
2017: Cloud of Whiteness, SPACES
2016: Scores for Distributed Dancing, ISEA
2016: Longest Walk, Glass Curtain Gallery
2015: Breakwall, SiTE:Lab